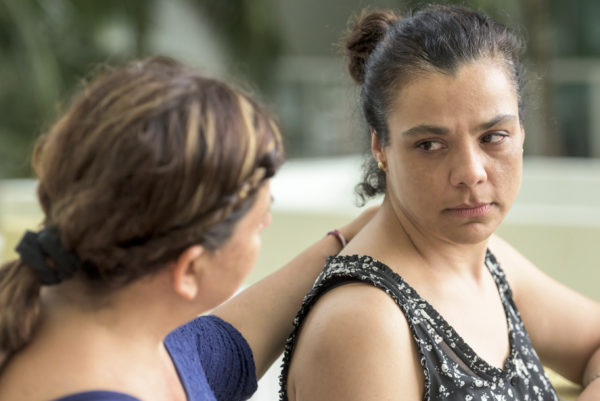 FULL-TIME SEXUAL ASSAULT CAMPUS ADVOCATE
Job Description: Based mainly on the University of Wisconsin – Superior campus, this new position exists to provide and coordinate advocacy for survivors of sexual assault as well as coordinate campus and community education efforts. The Sexual Assault Campus Advocate also serves as the liaison to the University of Wisconsin – Superior & the Wisconsin Indianhead Technical College communities. Essential duties and responsibilities include:
Providing advocacy services to victims of sexual assault, sexual harassment, stalking, and relationship violence on Superior campuses.

Implementing campus and community education and outreach efforts.

Providing information, resources and referrals to victims.

Adhering to agency policy with regards to confidentiality.
Education and Experience Required: Bachelor's Degree in human services related field and/or a minimum of one-year experience working with victims of sexual violence.
Salary: $14.20/hourly – full-time position – 40 hours a week
Application Deadline: January 28, 2021
A resume, cover letter and employment application will be required.
Your resume and cover letter can be emailed to: Attn. Dana Doyle, [email protected]
Part-Time Hourly Position: Shelter Fill-in Advocate
*Support adults and children residing in CASDA's emergency shelter.
*Provide crisis counseling and referrals via CASDA's 24-hour helpline.
Job Title: Shelter Fill-in Advocate
Job Summary: Providing advocacy and supportive services to domestic violence, sexual assault and child abuse victims within the shelter program and via the 24-hour, toll free helpline. Must be flexible and willing to work a variety of weekday, weekend, evening and overnight shifts.
Full Job Description:  Job Description – Shelter Fill In Advocate 2.2019
Education and Experience Required:  Have course work or experience in working with victims of domestic violence, sexual assault, and/or child abuse.
Wage: $12.60/hour
Contact: Dana Doyle: [email protected]
Application Procedure:
1.  Complete online application HERE.
2. Email your resume and cover letter to Dana Doyle, [email protected]
DEADLINE TO APPLY: Monday, February 1, 2021
INTERNSHIPS (UNPAID)
For information about CASDA's internship program, please contact the Community Engagement Coordinator, Jill Hinners, at  [email protected]